This project was made in collaboration with Francesco Jen and Johan de Ruiter
A shoe company concept named Iridescent. The main goal of the designs of this company would be to show that two seemingly different things can exist as one.
Part of the concept we designed a shoe in collaboration between Iridescent and WDKA.
The shoe is a combination of a classic Oxford shoe and a summer sandal. The shoe can be described as iridescent since from one angle it appears to be a leather shoe and from the other it looks like a sandal.
Proposal for shoe box packaging.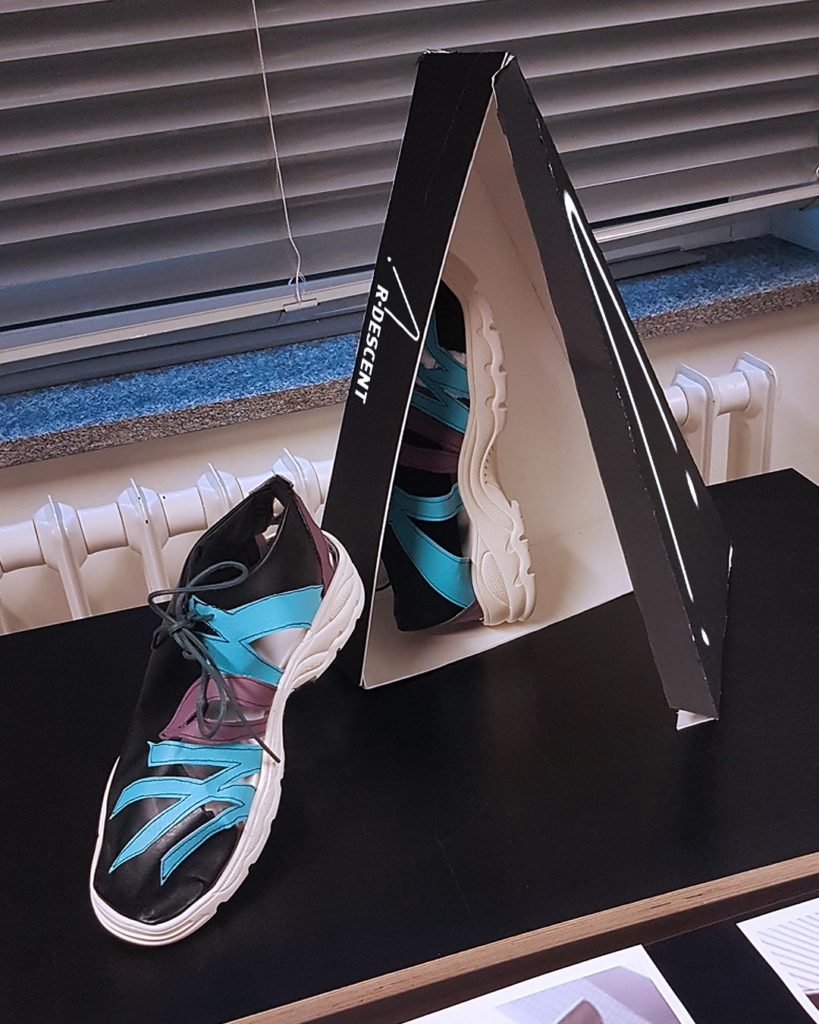 Proposal for the promotional poster.